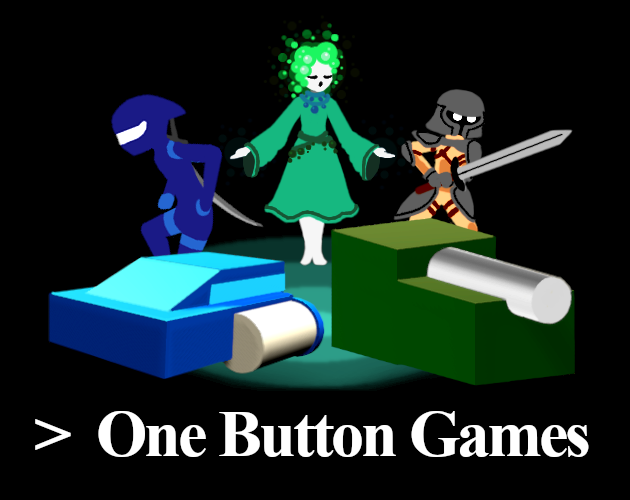 One Button Games
A downloadable game collection for Windows
A collection of 4 one-button games, which were created for a master's thesis:
Tanks - First-person shooter, where you control a tank going through a maze filled with enemy tanks.
Racing - 3D hovercraft racing game set in space.
Ninja - 2D platformer, in which you control a ninja going through a castle.
Elements - Turn-based RPG about a knight trying to defeat an evil dragon.